Joseph is the main Director, Producer, Writer and Editor for the show. He is currently enrolled in the Radio and Television arts program at Ryerson University. He also writes his own music and does street magic (as seen in the show).
Born - In the hospital
Favourite Food - Everything edable
Favourite Colour - Green
Favourite Book - Gimme a break, a book...
Favourite Sport - Hockey, Soccer, Baseball
Favourite Wee Show Skit - The Sammy Smith Cooking Show
Favourite Sport's Team - The Toronto Maple Leafs, Toronto FC
Favourite actor - Jim Carrey, Robin Williams, Bill Cosby
Favourite Movie - Back to the Future 2, 1, 3/Naked Gun/Click/Cellular
Comments:
A yes these fans, they're fools, they don't know we're planning to overload them with hilarious stupidity, make them forget everything and steel everything they have.....ahahahah.......hey, why are you writing....where are you going......come back here!
Joseph's Music: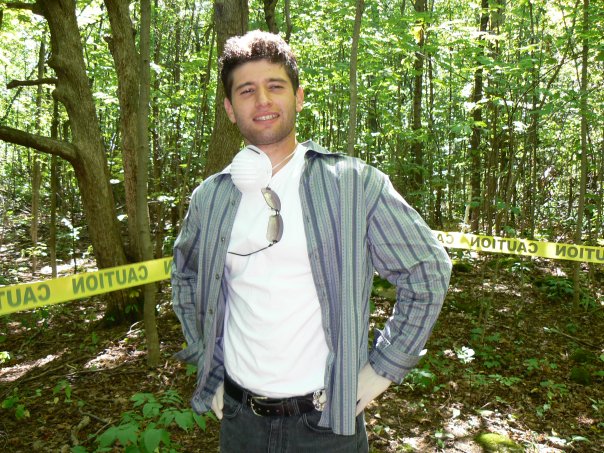 Stephen Co-Hosts The Wee Show on top of being the Bat Boy for the Toronto Blue Jays. He has a hand in writing and producing for the show.
Born - after the Leafs won their last cup
Favourite Food - Italian
Favourite Colour - Blue
Favourite Book - Death of a Salesman
Favourite Sport - Soccer, Hockey, Baseball, Fishing
Favourite Wee Show Skit - The Driving Test, CSI
Favourite Sports Team - Go Leafs Go, Jays
Favourite actor - Rowan Atkinson aka Mr. Bean
Favourite Movie - Johnny English
Comments:
Hope you enjoy the show as much as we did producing it!
Which if you think about it, wouldn't be such a good thing, because unnamed other members of the show like kicking me in the balls way too many times for it to be classified as getting different camera angles. It's funny how we always get our shot in 2 or 3 takes, but it takes 25 takes of me getting hit sqaure in the nuts before we get it.. and if I recall, there were a number of takes where the camera wasn't even on.....
Steve "Dangle" Glynn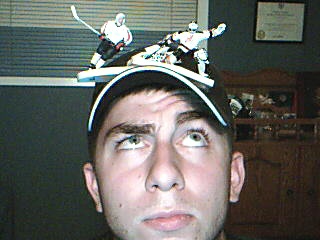 Steve Dangle has been doing his own YouTube video's for over a year now commentating on the Toronto Maple Leafs. He now has over 1100 subscribers! check it out:
Born - With a tail...I don't like to talk about it
Favourite Food - Lasagna
Favourite Colour - Clear
Favourite Book - Phone book
Favourite Sport - Hockey
Favourite Wee Show Skit - 68 Reasons to have a Beard
Favourite Sport's Team - Pff. Duh. Blue 'n' white
Favourite actor - Robin Williams
Favourite Movie - Super Troopers, Dark Knight

Comments:

Wow, you're giving me the opportunity to talk? Clearly you haven't met me. Do you really want this site to crash? Just enjoy the show!


The Steve Dangle YouTube Page:
Ross Hayes Citrullo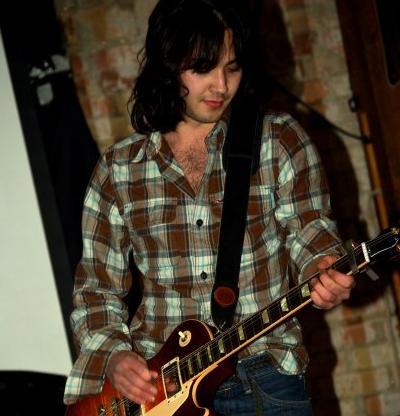 Ross is our Audio guy from Epik Productions. He takes care of all the on site audio recording, ADR and Post Production audio. He also has a hand in Writing for the show. Ross also writes music and is in a band called
Strange Liberation
playing lead guitar.
Born -
Favourite Food -
Favourite Colour -
Favourite Book -
Favourite Sport -
Favourite Wee Show Skit -
Favourite Sport's Team -
Favourite actor -
Favourite Movie -
Ross' Links: